Editing / Navigation
Dashboard
The Dashboard gives editors a breakdown of the main sections of the site.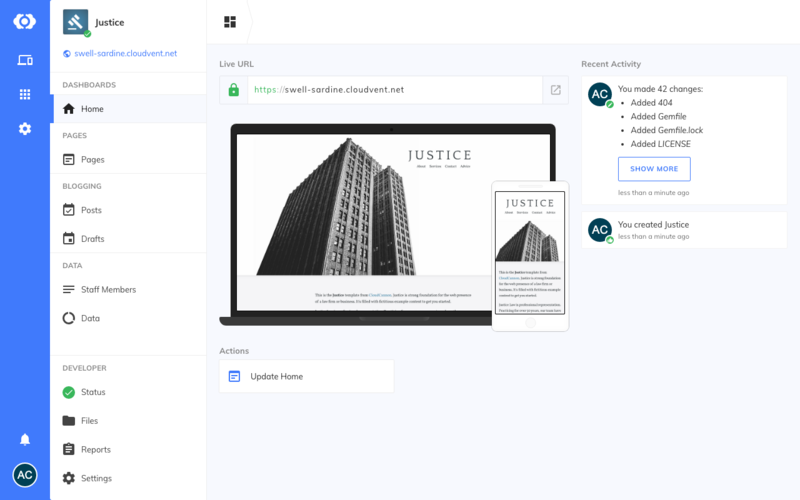 This has three main sections: Site Breakdown, Main Actions, and Recent Activity.
Site Breakdown
The site breakdown is a representation of the Explore navigation. View options are inherited from the explore settings.
Main Actions
Sits below the site breakdown and defaults to having a single action (View live site). You can configure two more options in the client interface.
Recent Activity
This is a summary of the last six actions to occur on the site. You can view a full history in the Developer / Reports section.