A new version of this document is available. Visit the new docs site here
Editing / Workflows
Collections
Manage your Jekyll collections with ease in CloudCannon.
Collections are for managing groups of structured content. The concepts are similar to Blogging, without the chronological restriction. Collections have many applications, including: API documentation, products, albums and blog authors.
To access the easy-to-use CloudCannon interface for managing collections:
Add a Jekyll site with at least one collection
Go to the tab for your collection in the Explore section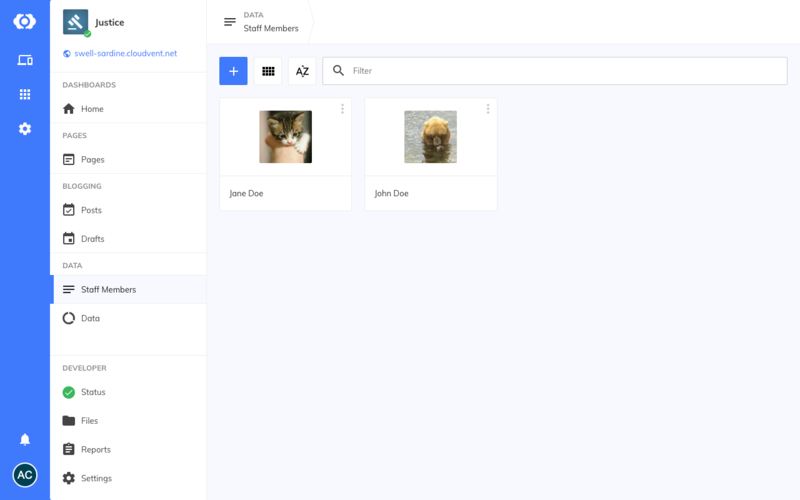 To create a new collection item:
Open the Add Files menu in the top right corner and select Add Collection Name
Enter a title/filename for the item and press enter
Your new file is opened in the Content Editor. Front matter for the file is populated from Collection Defaults or an existing item to keep the structure consistent.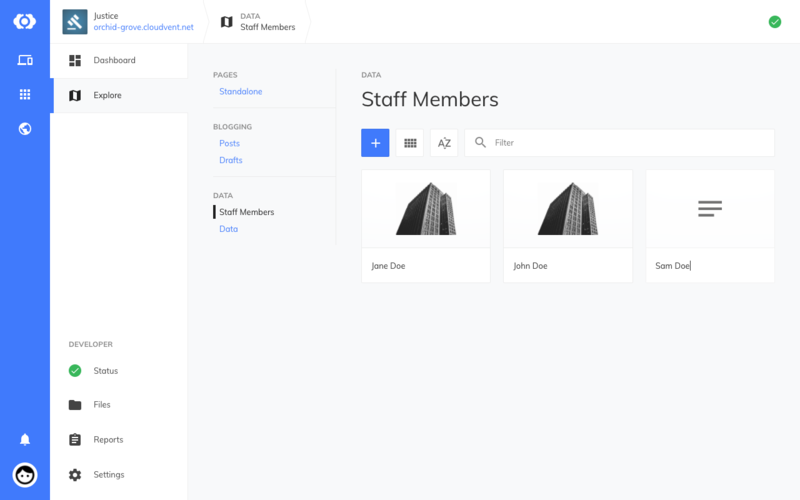 There are a number of ways to add content for your new item:
Type the main content directly onto the page
Insert images, links, and style your text with the editor controls above
The owner and developers of a site can access the raw file content via the Switch to Source Editor button.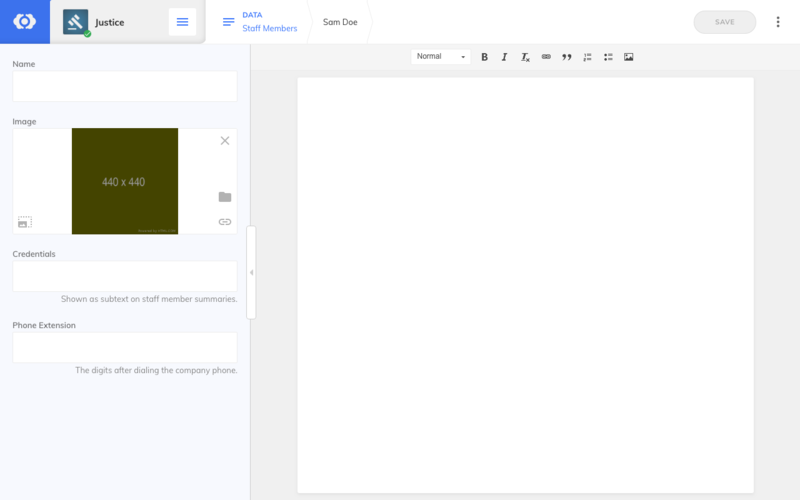 Front matter (e.g. title, description and thumbnail) is updated in the Settings Panel, accessed by selecting the Toggle Settings button in the top right corner.
Hide front matter by putting it in Jekyll Defaults instead.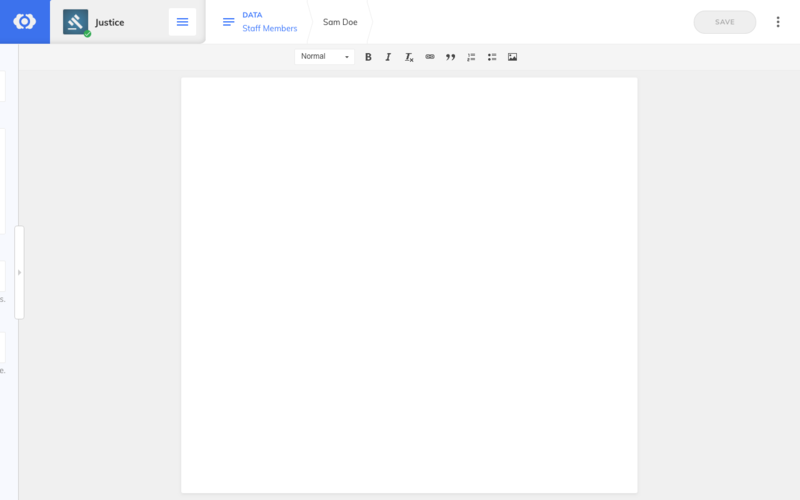 ---
To create a Jekyll collection to manage and display staff members, follow this example (assumes /_layouts/default.html exists):
Define the staff members collection and default layout in _config.yml:

collections:
  staff_members:
    output: true

defaults:
  - scope:
      path: ""
      type: "staff_members"
    values:
      layout: "staff-member"


Jekyll generates a page for each staff member with output: true. The default staff-member layout avoids setting it in each file.

Create /_staff_members/sam-doe.md with the following content:

---
name: Sam Doe
image: /uploads/sam.png
credentials:
phone_extension:
---


Create /staff.html to display all staff members:

---
layout: default
---
<ul class="staff-members">
  {% for member in site.staff_members %}
    <li class="staff-member">
      <img src="{{ member.image }}" alt="{{ member.name }}">
      <p>
        <a href="{{ member.url }}">
          {{ member.name }} - <strong>{{ member.credentials }}</strong>
        </a>
      </p>
    </li>
  {% endfor %}
</ul>


Jekyll provides the url attribute to link to the generated page for each staff member.

Create the staff-member layout by creating /_layouts/staff-member.html. Generated staff member pages use this file:

---
layout: default
---
<img src="{{ page.image }}" alt="{{ page.name }}">
<h1>{{ page.name }} - {{ page.credentials }}</h1>
<p>Phone extension: {{ page.phone_extension }}</p>
{{ page.content }}