Files / Output
Introduction
Available on the Basic and Pro plans.
Connecting a storage provider to output allows you to access the compiled output of a site. To connect an output branch, follow these instructions:
Go to Site Settings / Files / Output Syncing and click Connect next to your chosen provider. Providers will be configured once selected.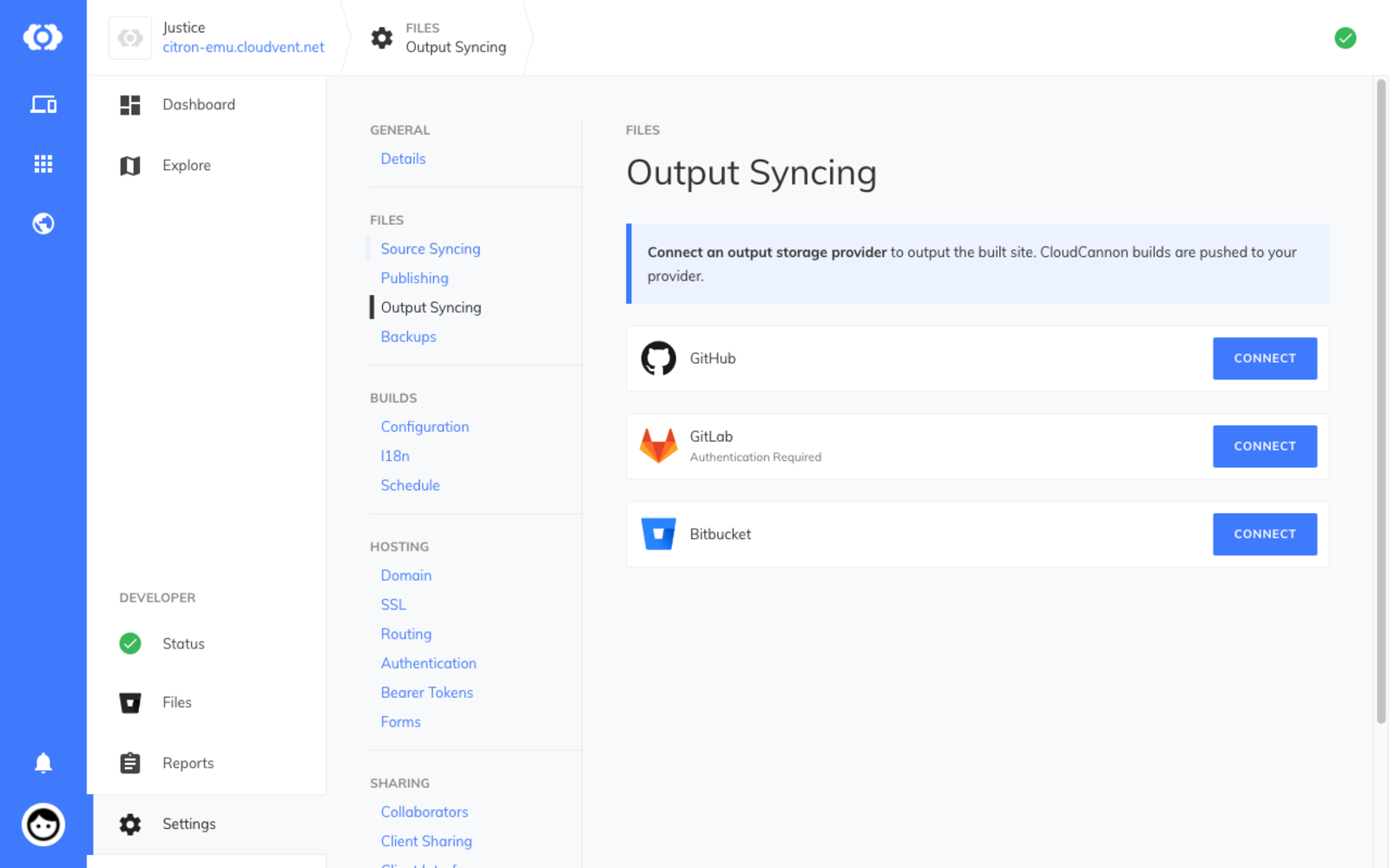 Once connected the compiled site will replace the contents of your provider. This process will repeat after every build.