Files / Publishing
Introduction
Available with GitHub, GitLab and Bitbucket syncing.
Publishing allows editors to merge changes from one branch to another. You can choose to merge directly or with a pull request. Selecting a publish branch enables the publish interface for your site. This is useful for staging sites.
To connect a publish branch and enable publishing, follow these instructions:
Go to Site Settings / Files / Publishing and click Add Publish Branch.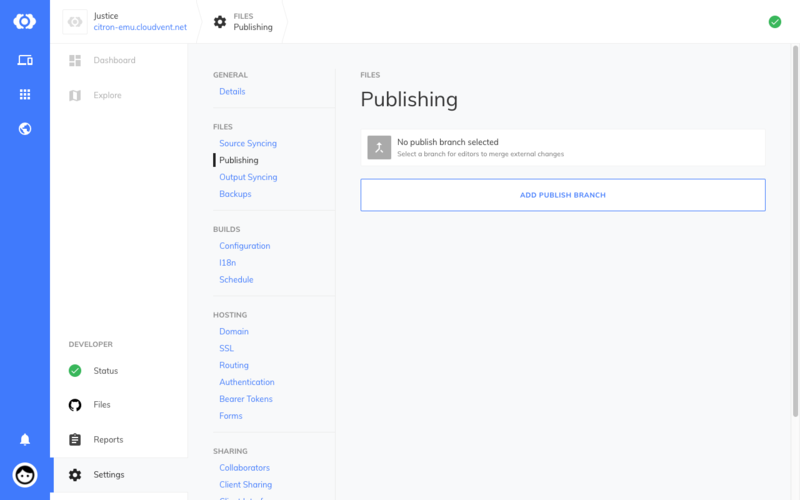 Select the branch you want to merge into and click Use Branch. This will fail if there is no additional branch in the repository.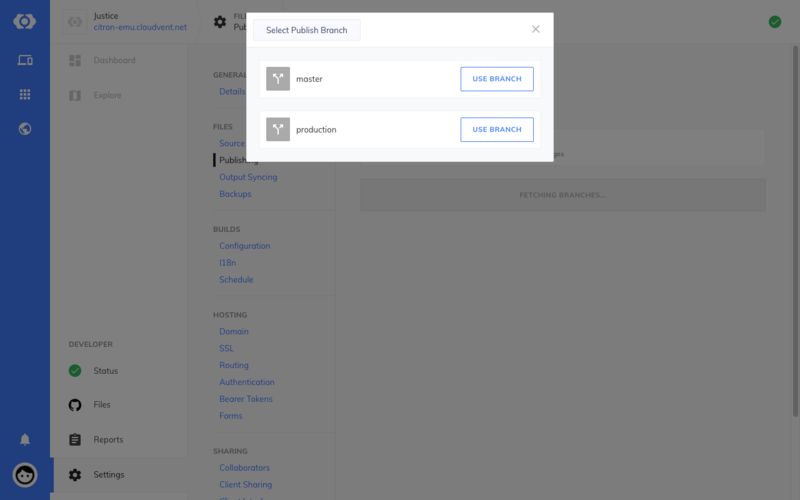 All editors will have access to the Publish option in the sidebar. Clicking Publish Latest Changes will attempt a merge from the syncing branch to the publish branch. If there are any changes pending these will be displayed below the publish button.