Hosting / SSL
Custom Certificate
Adding a new SSL certificate
To add a new custom SSL certificate:
Go to Site Settings / SSL / Custom
Click the Add SSL Certificate button
Fill in all of the fields available and submit the form
Once added, the SSL certificate needs to be attached to the site.
All certificates must be in PEM encoding. The placeholder text indicates the correct start and end headers.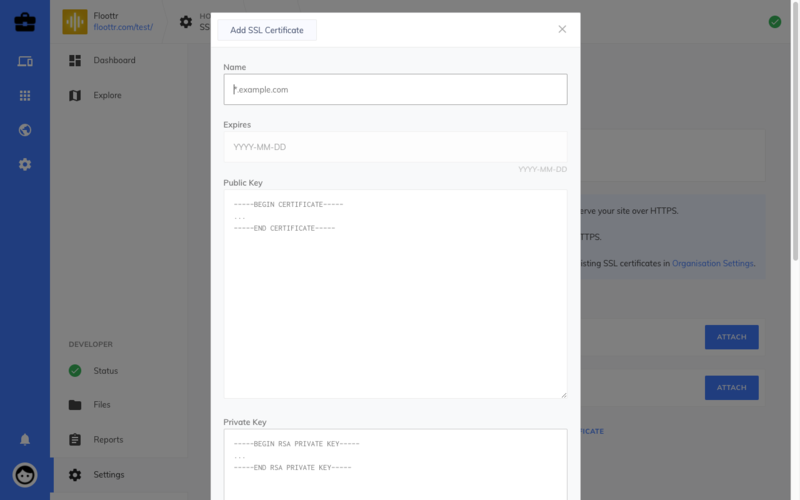 Attaching an SSL certificate to a site
To add an existing custom SSL certificate to a site:
Go to Site Settings / SSL / Custom
Click Attach on any SSL certificate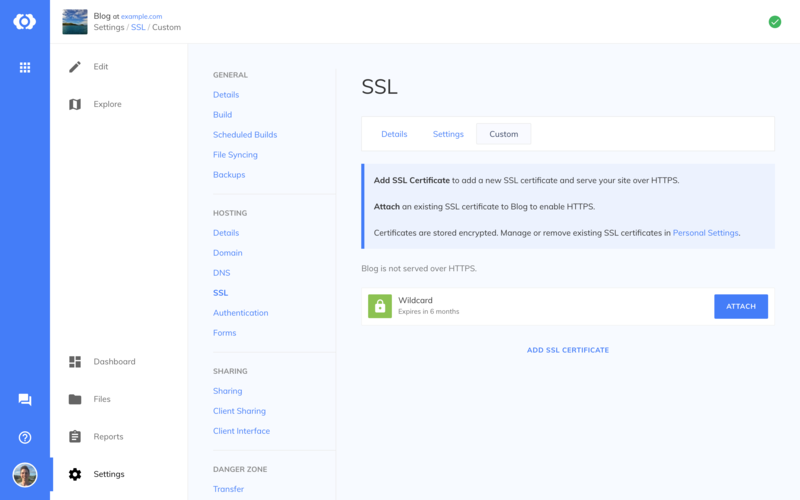 Redirecting HTTP to HTTPS
To redirect all HTTP traffic to HTTPS:
Go to Site Settings / SSL / Settings
Enable the Redirect all HTTP traffic to HTTPS option
Click Update SSL